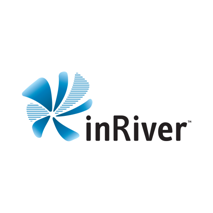 Skapad av:

inRiver

Samlar in till:
inRiver Sustainability Challenge
At InRiver we are stimulated by contributing and influencing our environment. Our High Five values guides us in responsibility, trust and joy, and provides the foundation for how we act together and develop inRiver forward. Our inspiration and determination to give back to those less fortuned is strong and focused with engaged inRiverians in Europe and North America driving our initiatives forward.

With the inRiver Sustainability Initiative we embrace the responsibility and opportunity to make a difference by supporting designated foundations connecting to our two selected global goals for sustainable development


100 SEK/10 € can give a person access to HIV / AIDS testing and counseling (with an educated HIV / AIDS volunteer) at any of the Hunger Project Epicenter in Africa

250 SEK/25 € gives a woman the opportunity to participate in the literacy program for adults at any of the Hunger Project's epicenter in Africa. Reading and writing skills are an important part of a person's independence - regardless of age. A literate person has greater social and economic power, more opportunities to live healthy and improved access to the latest farming techniques - crucial and life-changing information for billions of small-scale farmers in developing countries. In all of our program countries, literacy among women is significantly lower than among men.

500 SEK/50€ can train a group of community leaders in Africa. Our community center (epicenter) in Africa is run by an epicenter committee which usually consists of six men and six women. Leaders are chosen by society to ensure that the overall activities of the epicenter are running as they should. The Hunger Project educates leaders in community-based strategic planning. The Committee then identifies and prioritises activities in agreement with the community's vision, and reinforces the members of the epicenter to view and use their own capabilities, decide on potential solutions, and then plan and implement their strategies in an independent manner.

1000 SEK/100€ can finance a gender equality workshop in Africa. At these workshops, about 60 people - both women and men - participate in promoting an environment that strengthens women. Participants are also strengthened in advocating human rights and gender equality within their respective societies.

50,000 SEK/5000 € means that 700 people can participate in the Hunger Project's self-sufficiency program. Self-sufficiency means that people living in chronic hunger in Ghana's countryside have the knowledge and tools to lead and push their development out of poverty-once and for all.

Carol Moriello

gav

2 720 kr

This donation is made in honor of our customers who took time out of their day to respond to our NPS survey, provide feedback to us, and help us become a better inRiver!

inRiver AB

gav

300 kr

Housewarming gift to Bizpart

Niclas Mollin

gav

1 000 kr

Carol Moriello

gav

500 kr

Rens Snoeyen

gav

500 kr

Anonym användare

gav

300 kr

Hasan Nerjovaj

gav

250 kr

Anna Liffner

gav

500 kr

inRiver for zero hunger & gender equality!

inRiver

Because World Hunger Day has just passed us (May 28th), we will kick off our first inRiver Sustainability challenge on Monday, June 5th focusing on "Zero Hunger".

We will have three options, please select the one that will work best for you:

1. A day of fasting to highlight world hunger

2. Eat with awareness. Avoid throwing food away.

3. Donate food to people in need

Follow our inRiver Sustainability challenge on Social media


Danielle Jiskoot

gav

300 kr

Fedde van Feggelen

gav

500 kr

Kristin Näs

gav

300 kr